Quick Facts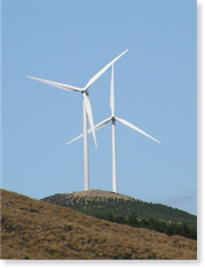 The White Hill Wind Farm is the second wind farm Meridian have developed in New Zealand, and the first one to be developed in the South Island.
It is located 6km south east of Mossburn, and covers an area approximately 8km by 3km.
The wind at White Hill is considered to have very good speed and consistency making it the ideal wind farm site.
There are 29 wind turbines at White Hill.
Construction of the wind farm took 17 months, beginning in March 2006.
The White Hill Wind Farm was officially opened on 8th June 2007 by the then Prime Minister, Helen Clark.
White Hill wind farm generates enough electricity for 30,000 average-sized homes.
Did You Know?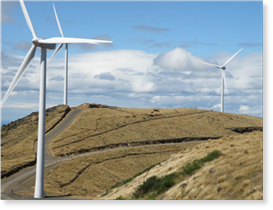 Three of the White Hill Turbines have time capsules planted in their bases from the local schools they overlook – Mossburn Primary School's is in turbine 25, Lumsden Primary School's is in turbine 47, and Dipton Primary School's is in turbine 55.
When the wind speed doubles, the power available for generation increases eight times.
Including the blades, each turbine is 107 metres tall.

For more information on Meridian Energy visit their web site.